You Can Pay Using on-line link above or Call our 24 hr Over the Phone Payment Save the $1.00 On-Line Fee!
866-673-6459
Watch the Trailer from the DVD!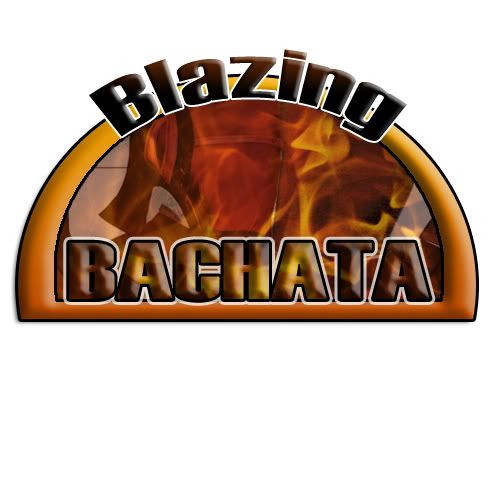 Lee "El Gringuito" has taught more people to dance Bachata in the United States then anyone in the World! Don't miss these amazing Bachata Workshops @ THE SALSA ROOM! The moves taught at these workshops will be directly from his New 3 DVD Bachata Set! Buy the series this Holiday season and then learn all the moves from Lee "El Gringuito" LIVE!

6pm-7pm Bachata Foundations & Bachata Motion
7pm-8pm Bachata Hot Tricks
8pm-9pm Bridging the Gap Salsa & Bachata
9pm-10pm Bachata Dips & Tricks
10pm-2:30am DJ Willy & DJ Lee "El Gringuito"

Includes admission to the party & a complimentary one month membership in the new Blazing Bachata on-line Bachata club teaching a hot new move each month!
Street Price $40

Bachata Meet Up Members Pay $20! DISCOUNT UNTIL DECEMBER 31, 2008

Bachata Meet Up Members Pay $25 DISCOUNT UNTIL JANUARY 16, 2008

Prices will be $30 at the door for the workshop so order NOW!
IF YOU PURCHASE THE BLAZING BACHATA DVD SET WE WILL GIVE A FREE PARTNER PASS FOR THIS EVENT! ONCE YOU BUY THE DVD JUST CALL OUR TOLL FREE NUMBER 866-673-6459 TO GET YOUR 2 TICKETS FOR THE PRICE OF1! WHAT A DEAL!
Lee has traveled around the world performing his exciting Latin dance and magic shows. Over the past eleven years he has performed for hundreds of thousands in over 45 States and six countries. In fact, in the last two years alone Lee has taught well over 75,000 people how to Latin dance throughout the United States and has taught more College Students to Latin dance then anyone in the World!

Recently he has shot episodes for Ambush Makeover, FOX Television, NBC, ABC Univision, Telemundo and appeared on the final episode of America's Got Talent. In 2005, he was nominated as Salsa Instructor of the year. In 2006, he was chosen to represent Latin America at the World Bank International Showcase of Talent seen by thousands in over a hundred countries around the world. In 2007, Lee taught over 6,000 Microsoft employees to Latin dance at Coors Field in Denver Colorado and was nominated as Novelty Act of the Year by the APCA Entertainment Bureau. He has won countless awards and competitions including the Natura Park Dance Competition, Punta Cana Dominican Republic as well as being a Finalist in the DC Ortanique Salsa Competition. In 2007, Lee debuted his first Instructional DVD, which is being called "the most comprehensive beginner Salsa DVD ever made!"

Over the past four years Lee has taught three to four nights a week in the DC metro area. He has taught at such venues as Mango Mikes, Cecilias, Caribbean Breeze, H20, Cafe Salsa, Cabanas, eCities and Star Ballroom. His Latin nights are fun and exciting. He recently started the the World's First Bachata Meet Up and has three instructional Bachata DVDs due out this Winter.

Every Flirting On The Floor show creates "exhilarating passion" as you are transported to a tropical paradise through hot Latin music, amazing Latin dance routines and cutting edge magic. Dance Like Magic's combination of Latin dancing and magic ha sbeen called… "Amazing from beginning to end," Reno Hilton and Fox Televison's Ambush Makeover calls Lee "One of the Hottest Dancer's in the country." Lee brings a fun, sexy form of entertainment that will leave your audience breathless…………
Read more »