---
- AGENDA -
8:00am - 8:30am Check-in, Table Top Showcase, Breakfast and Executives Networking

8:30am - 9:00am Welcome by Twila Day, SVP & CIO, Sysco Corp.
Introduction of Techxans Founder by
Pam Terry, Executive Director, Techxans|TechExecs
Founder's Welcome & Inspire Me Program
Anthony Huang, Founder of Techxans|TechExecs
Sponsors Recognition & Program Introduction
Pam Terry, Executive Director of Techxans|TechExecs

9:00am - 9:30am FEATURED PRESENTER
"Data Center Transformation"
...
(click to open or download pdf of presentation)
Rose Klimovich, Vice President, Telx

9:30am - 10:00am FEATURED PRESENTER
"Smart Human Capital Strategies in Uncertain Times"
...
(click to open or download pdf of presentation)
Bill Arend, Regional Manager, Oracle

SPECIAL RECOGNITION: NetNet | The Ofis

10:00am - 10:30am - BREAK - TABLE TOP SHOWCASE EXHIBITS & NETWORKING

10:30am - 10:45am FEATURED PRESENTER
"Simplifying Virtualization"
...
(click to open or download pdf of presentation)
Scott Eveler, Storage Executive, Dell EqualLogic

10:45am - 11:00am FEATURED PRESENTER
"Keys to Balancing Explosive Data Growth"
...
(click to open or download pdf of presentation)
Joseph Shaffner, North American Technical Director, Sybase

11:00am - 11:45am CIO & Thought-Leadership Panel:
Topic: "2009: Trends in Enterprise IT"
Managing Data Growth & The Economic Climate
Challenges & Best Practices

Lucas Wagenaar, Assistant VP of IT, Sysco
Chris Carter, Director, Global IT, CapRock Communications
Eric Hill, CTO, GlobeNetix/Web.com

11:45am - 12:00pm Closing, Awards & Thanking Our Speakers
TABLE TOP SHOWCASE EXHIBITS & NETWORKING BREAK
Post-Event Technology Executives Networking
NOTE: This Event is Free to Industry Professionals and current TechExecs Sponsors and Paid Members. Attendance is limited for Sales, Marketing and Recruiting Professionals who are current members or sponsors. Please contact Pam Terry (pam@techexecs.net) to qualify for attendance to the CIO Panel Forum. * Attendees List will be provided at the event.

SPONSORS & PARTNERS RECOGNITION
SPECIAL PROMOTIONS: HOUSTON ROCKETS & STAR TREK (Official Webmaster Marketing Program)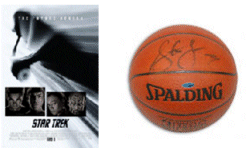 ---
PANEL & SPEAKER BACKGROUNDS:
---
FORUM WELCOME BY
Twila Day
SVP & CIO
SYSCO Corporation

Twila Day was named Vice President, CIO for SYSCO Corporation, the largest North American foodservice marketing and distribution organization, in December 2005. In this role, she has been instrumental in creating the Enterprise Application Integration (EAI) architecture, provided vision for the Enterprise Data Warehouse, spearheaded the integration of proprietary systems with best-of-breed 3rd party software, and provided leadership in the transition of the traditional broadline companies away from a decentralized operating environment to a centralized hosted operation. Previously, she was intimately involved with SYSCO's in-house developed multi-million dollar ERP project. Twila received the 2003 Leadership in Technology Award from the Association of Women in Computing. She is a member of Association for Women in Computing (AWC), Women in Technology Industries (WITI), and Women in Foodservice Forum (WFF). SYSCO Corporation is the global leader in selling, marketing and distributing food products to restaurants, healthcare and educational facilities, lodging establishments and other customers who prepare meals away from home. Its family of products also includes equipment and supplies for the foodservice and hospitality industries. For calendar year 2006 the company generated $32 billion in sales.
---
PANELIST
Lucas Waggenaar
Assistant VP of IT
Sysco Corporation

Lucas began his career in information technology in 1979 as a field engineer at Nixdorf Computers in the Netherlands. In 1985, he moved to Canada where he continued to work for Nixdorf as a systems engineer in Calgary, Alberta. Following IT positions in several other companies, Lucas joined Westcoast Gas Services as manager, IT. After the company was acquired by Engage Energy, he was promoted to director of IT and infrastructure in 1997. In 2001, he assumed a new role at El Paso Corporation in Houston as director of technology and information services. He joined SYSCO in February 2007 from Eagle Global Logistics where he served as vice president, IT services. Lucas earned a bachelor's degree in electrical engineering from the Institute of Technology in Amersfoort, The Netherlands in 1976. In addition, he earned a certificate as a business programmer/analyst (S.A.I.T.) in Calgary, Alberta in 1985.
---
PANELIST
Chris Carter
Director, Global IT
CapRock Communications
Chris Carter is Director, Global IT for CapRock Communications, a global satellite communications provider for the energy, maritime, government services markets. He is responsible for all aspects of CapRock's world-wide IT infrastructure and business application development, support and maintenance, including information service delivery and security. Prior to joining CapRock, Chris was Director of Business Intelligence for National Oilwell Varco. A software developer by training, Chris has 15 years of IT experience, both in corporate and consulting capacities, in all areas of Information Technology. Chris has his B.A. in Computer Information Systems from Washburn University, and his J.D. from The University of Kansas.
---
PANELIST
Eric Hill
CTO
Globenetix/Web.com

Eric currently serves as Chief Technology Officer to GlobeNetix. GlobeNetix is a wholly owned subsidiary of Web.com, one of the largest web hosting companies in the world. GlobeNetix is a full service web solutions company offering a full array of services, including managed web, email, eCommerce and custom application hosting, as well as search engine marketing and search engine optimization (SEO) services. Eric is the primary architect of the managed hosting and content management applications used as the foundation for providing these services. He continues to lead and support the ongoing development of these applications, as well as the support and maintenance of the underlying infrastructure used to deliver these services.

In addition to serving as CTO to GlobeNetix, Eric also serves as a senior technology adviser to Chemical Data, a Houston-based leader in forecasting and analysis in the petroleum, petrochemical and plastics industries. Chemical Data is a trusted source to many Fortune 500 companies, providing in depth financial analysis and forecasting as it relates to the raw materials used in the creation of plastics. In early 2002, Eric led Chemical Data into the world of online delivery of their subscription based reporting, by architecting a solution that provided a secure mechanism for delivering their reports via the web. Eric continues to lead the maintenance and enhancement efforts associated with their online offerings.
---


Featured Presenter
TOPIC: "Smart Human Capital Strategies in Uncertain Times"
Bill Arend, Regional Manager, Oracle (www.oracle.com)

ABSTRACT: What's one of the best ways for HR departments to cope with today's tough economy? Begin planning now for the next ten years! Join Oracle to learn how HR departments can make key moves today to maintain a committed workforce and reduce operating costs in the years ahead. You'll get key insights into the processes, metrics, and technology that leading organizations use to make better decisions and react more quickly to ever-changing market dynamics
BIO: Mr. Arend manages the South Texas and Louisiana region for Oracle Corporation. The regional role is focused on helping emerging businesses from start-ups to $500M in revenue solve their most complicated business challenges. Arend leads a direct sales team and a network of resellers that market Oracle's portfolio of business applications including Siebel, Hyperion, JD Edwards, PeopleSoft, and Oracle E-Business Suite. Prior to his role at Oracle, Mr. Arend managed Microsoft's Business Solutions partners serving the marketplace in Houston. Mr. Arend serves in leadership positions in a variety of local organizations. Mr. Arend serves on the Houston Technology Center's (HTC's) Advisory Board and is a member of Technology Executives Club of Houston (TECH) with other technology executives in the Houston market. He is also a member of the Board for the Baylor University Bear Foundation. Bill earned a B.B.A. in Marketing with a minor in Information Technology from Baylor University. He enjoys raising his son and two young daughters with his wife, coaching youth sports, and playing basketball and golf.
---
Featured Presenter
TOPIC: "Data Center Transformation"
Rose Klimovich, Vice President, Telx (www.telx.com)
BIO: As the Vice President – Product Development and Product Management for Telx, Rose Klimovich leads Telx efforts creating the Telx Strategy, developing new products and services, managing present products, and, developing relationships with vendors, partners, industry analysts and the press.
Prior to this, Rose worked at AT&T and was VP of Business Strategy responsible for strategy development, and evaluation and investment in new markets and technologies. This included developing offers specific to the Content/Media, Internet and Broadband industries and developing the strategy and plan for the AT&T IP network.
Rose has more than 20 years of experience and achievement in building, scaling and managing Internet, VPN and data businesses. Rose led AT&T from late entrant to the #1 share position in VPN. In addition to VPN services, Rose led AT&T to be one of the market leaders in IP backbone and IP services.
Rose has an MBA and a BS in Math/Economics from Carnegie-Mellon University. She also attended the Harvard Management Development Program for Executives. Rose is on the Board of Directors of the Women's Venture Fund.
---
Featured Presenter
TOPIC: "Simplifying Virtualization"
Scott Eveler, Storage Executive
Dell EqualLogic www.dell.com/PSseries and www.dell.com/Equallogic
BIO: Scott Eveler started working at Dell in June of 08 as a Storage Specialist after spending the last 12 years as an IT Director. Most recently, Scott was the IT Director of Boots and Coots which is the premier well control and emergency response company in the World. Scott was in charge of all infrastructure operations in the US and across the world. He converted Boots from a physical server environment to a 100% virtual infrastructure. Prior to Boots and Coots, Scott was the IT Director of Empire Truck Lines which was the largest intermodal company in the South. Scott transformed Empire from a few hundred green screens to a fully networked, client server infrastructure that was 100% virtual as well.
Scott received his Bachelor of Business Administration degree in Computer Information Systems from Stephen F. Austin State University.
---

Featured Presenter
TOPIC: "Keys to Balancing Explosive Data Growth"
Rex Geissler, Principal, Sybase (www.sybase.com)

Rex Geissler graduated Summa Cum Laude in 1987 from Illinois State University with a 3.91 GPA in Computer Science and has worked for IBM, Walt Disney Studios, Edison Energy, and Bankers Trust. For the past 11 years, Rex has worked for Sybase, focusing on BI Data Warehouse & Data Mart sDatabase Schemas, CRM Master Data Issues, Data Explosion, Data Compression, Speeding Data Loading, and Accelerating BI Analytical Queries.
---
Panel Moderator
Michael Pattison
Techxans Houston Chapter Chair
CIO Fellow, CIO Innovations Institute
Former CIO
Sterling Chemicals

Mr. Michael Pattison's career spans 35 years in the process manufacturing and technology industries. As the CIO Technology Leadership at Sterling Chemicals, he successfully managed multiple information technology and engineering organizations and created numerous industry best practices. Sterling Chemicals, a privately held corporation, manufactures acetic acid and plasticizers at their Texas City facility. Sterling Chemicals generally sells petrochemicals products to customers for use in the manufacture of other chemicals and products, which in turn are used in the production of a wide array of consumer goods and industrial products. In addition to Sterling Chemicals, Michael also held a key process industry operations role within Dow Chemical, and regularly found new ways to apply proven technologies to improve plant performance. Michael's past experiences included working with IBM in consulting & Aspen Technology in product management recommending technology solutions to improve manufacturing operations performance in the process industries. Michael graduated with a Bachelor of Science in Chemical Engineering from the University of Oklahoma and have been a recognized speaker at AspenTech's Amsterdam Enterprise Conference, MIT Enterprise Forum and a Founding Board Member of Techxans & TechExecs. Michael has also been the subject matter expert within articles in magazines such as Managing Automation.
Pam Terry
Executive Director & Co-Founder
Techxans | TechExecs :: Senior IT Executives Network
pam@techexecs.net
866.497.4070
Pam Terry has considerable experience in the technology industry beginning her foray into technology in 1994. She has a proven track record in sales and marketing in data, voice, collocation, IT consulting, application development, ecommerce, and technology training. She was most recently an Account Executive with Time Warner Telecom, a Major Accounts Consultant in the Business Division of Time Warner Cable and VP of Marketing for ERGOS Technology. During her tenure in the industry, Pam had the pleasure of co-founding Techxans with Tony and even created the "Techxans" name. Prior to Pam's technology industry experience, Pam was Executive Director of the Galleria Chamber of Commerce and previously provided marketing consulting in the accounting firm industry. Throughout her career, Pam has been involved in community and trade organizations, having obtained Accreditation in Public Relations from the Public Relations Society of America, and serving on the boards of several charitable and membership groups such as the American Organ Transplant Association and the Association of IT Professionals. Pam is currently serving as Regional Director of Powerful Women International, a women's empowerment membership group. Pam brings a wealth of knowledge and expertise in association management and technology to her role as Executive Director of Techxans and Tech Execs. Originally from Brownsville, Texas, Pam has been in Houston since 1971.

FORUM WELCOME:
Anthony Huang
Founder & CEO
Techxans | TechExecs :: Senior IT Executives Network
arh@techexecs.net
866.661.0258
As a well known industry icon, Anthony Huang has been a successful entrepreneur with a solid track record of having started and sold four profitable business ventures. Along with two other individuals, Pamela Terry and Laura Ramey, Anthony Huang launched the Techxans organization back in 2000. Techxans.org has sustained the ups and downs of the Information Technology industry for the past 7 years and continues to strive and grow in size and capabilities. In 2001, Techxans reached national and international attention for helping to launch EnronX.org which was the largest Ex-Enron contact site and was mentioned on the front page of The Wall Street Journal and CIO Magazine. In January 2007, Techxans formed Techxans InterActive Broadcast providing Internet TV broadcasting, strategic online advisory services for Techxans Corporate Members & Sponsoring companies. Prior to Techxans, Anthony Huang was the CEO of Rexton InterActive Consulting that led the market in providing strategic web consulting for over 100 major clients across 23 different industries. Anthony also served as the CIO for 2 healthcare ventures. Anthony began his career with Apple Computers and Ernst & Young and was a recipient of the Entrepreneur of the Year Award in 1998 with The Greater Houston Partnership. He has been a speaker at numerous conferences including InformationWeek, Gartner Group Midsize Enterprise Summit, and Red Herring Venture Forums. Anthony graduated from the University of Texas at Austin with a BBA in Management Information Systems and lives in Sugar Land with his wife and two children.

---
About TechExecs™ :: Senior IT Executives Network™
Founded in 2000, TechExecs™ (www.TechExecs.Net) is a national network of Senior IT Executives with over 370,000 contacts throughout the United States of America. The purpose of the TechExecs Network is to focus on promoting regional Technology Community, featuring "Best of Breed" Resources available to key decision makers, Promote Networking and partnership amongst technology and industry executives both online and in-person, and ultimately serving as the dominant Connection for industry buyers and suppliers. The TechExecs™ Network is the national extension of Techxans™.

---
* ACCEPTANCE: By attending Techxans|TechExecs public forums and functions you grant us the rights and full release of being able to use your image, title, comments, and views on our video broadcast. By attending the function and appearing on video, you also grant us the ability to broadcast, in good faith, without any compensation. All videos are used for the purpose of promoting the Senior IT Executives Network and Business Community.
WEBCASTING AND VIDEO BROADCASTING MADE POSSIBLE BY:


BY USING OUR WEBSITE OR ATTENDING OUR EVENTS YOU ACCEPT OUR TERM OF USE AND PRIVATE POLICY ALL PAYMENTS ARE FINAL AND NON-REFUNDABLE WITH OR WITHOUT CAUSE.
---