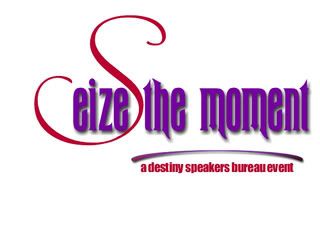 For months, millions of people around the world were proclaiming the concept of "Change!" and "Yes We Can!"
Many people are feeling the affects of a society in change and transition. Some call it an all out crisis.
This season of crisis, transition and change is an opportunity for you to Seize the Moment to recreate, reinvent and transform your life, your career, your business, your health, and your finances.
Join a dynamic and transformative team of speakers for this life changing event.
Our Speakers
---
Edward Foxworth III - Identity by Design
IDENTITY BY DESIGN: Utilizing The Six Routines of Self-Discovery , Author and Personal Growth Trainer, Edward Foxworth, encourages his audiences to take a step back, to reconnect with their inner-being by exploring within and to advance their passion-focused lives.
Mr. Foxworth informs his audiences of how each of us is merely one QUALITY decision away from realizing our breakthrough!
Participants will:
Have a sharpened focus towards achieving life's goals.
Understand their passion, their purpose and the people in their lives.
Be Energized to Achieve MORE than what they have thus far
---
Marie Hale - Turning Air Kisses into Careers
You and a few million of your fellow Americans get treated to the opportunity to find a new job (aren't you lucky!). Unemployed, shaken, scared and wide eyed you stare at this whole new world and wonder where you fit in. Do you do what you have been doing for all these years now that you have a choice? How do you fit into a new workplace?
After the shock wears off one thing is certain; life ain't ever going to be the same! You have been handed a golden ticket, a huge opportunity and a chance to use your life, talents and friends to create a whole new vision for how good life can really be! Marie Hale, Executive Managing Director of eWomenNetwork and serial entrepreneur, explores the strategies and inspiration that you can use to create something that is suited to you, how to leverage your network and connect with professionals that can help you go where you want to go.
At this powerful session you will learn how to:
Use your relationships to land the job you want
Network to build a business or open doors while not wasting time
Identify your strengths and use them to build a new vision
---
Gil Michel - A New Money Mindset
It is often hard to plan financially during times of great uncertainty and I hope to bring some stability when it comes to finances during this time. Gil Michel will speak about the financial mindset you should take on when going through a time of transition.
What the participants will walk away with:
The ability to devise a "Survival Budget" during times of transition
Three things you shouldn't do financially during transition
The ability to Financially Forecast during a "storm"
---
Audrey Saunders - Transforming the body . . . from the inside out!
During times of change and transition is important to understand the foods we eat and how they affect our mental clarity; emotional state of mind; and over all functioning of our bodies. Holistic Health Counselor and Health Minister, Audrey Saunders, will help you Transform your body from the inside out!
You will learn:
How to make better food choices to reach optimal health.
How to give your life an upgrade !
Stop living your life in the 4th quarter
---
Chet W. Sisk - The Power of Giving durning Transition
Author and former advertising CEO Chet W. Sisk says our transition to personal greatness increases dramatically when we give of ourselves through volunteering and sustainable community activities. As a nine year volunteer at a homeless shelter in Denver, Chet's presentation will show…
The science of what happens when giving of ourselves.
How organizations can create sustainable community relationships.
How individuals can leverage volunteering into a greater quality of life.
---
Cathy Holloway Hill -
From Vision to Victory ... Creating Your Plan
Personal and professional development coach Cathy Holloway Hill's mission is to help you devise strategies that promote performance excellence and empower you to achieve your personal and professional best. Cathy will provide you with the tools and knowledge to take action, implement your plan, and combine the tools from each speaker to bring it all together
After this session you will be clear about:
Your vision
Your mission
S.M.A.R.T. Goals
If you can't measure it, you can't manage it
Staying on track
---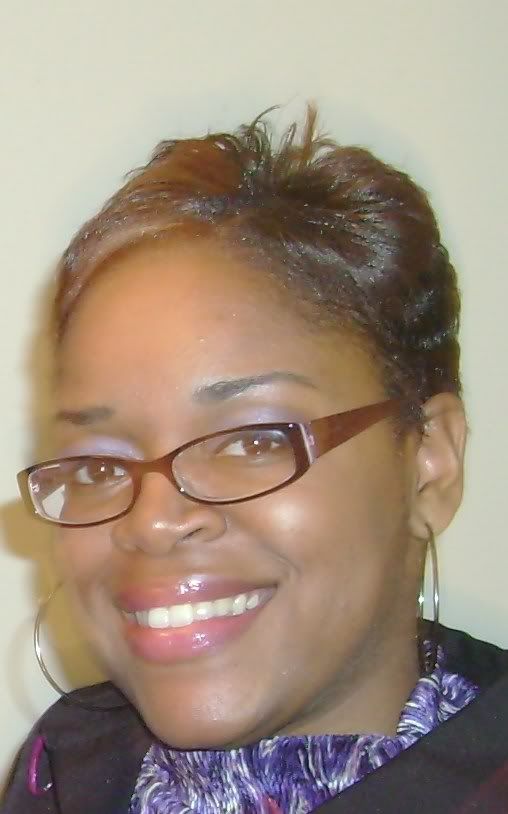 Seize the Moment will also feature a dynamic panel discussion highlighting all six conference speakers. Moderated by entrepreneur and branding coach Dawn Yerger, this panel discussion will be your chance to ask questions and interact with our featured personal and professional development experts. The panel will focus on how you can combine their expert advice and how to apply it directly to your life.
---
Yes you CAN!!!!!
Live your best life.....Live your Dream....Live your Passion....
Create your own....stimulus plan.....Bailout plan.....
...SEIZE THE MOMENT to transform your LIFE....
Read more »