FREE VOICERCISE WORKSHOP!
"WHO SAYS YOU CAN'T SING?"
FREE WORKSHOP

November 14th, 2009– 4:00-5:30pm
CVF Productions Studio
2650 Enterprise Road Suite B
Clearwater, Florida 33755
Our workshops have limited enrollment so that each student can get the individual attention they deserve. However, sometimes that means that people are left out who want to be there! For those who couldn't get into the last workshop, we APOLOGIZE! We heard you loud and clear. So here we go again! One more "Who Says You Can't Sing" workshop on November 14th, 2009.
Voicercise™ is a breakthrough in singing! It is the first vocal technique specifically designed to strengthen all the muscles used to sing popular music.
And that means more than just breathing, your diaphragm and your vocal chords.
Whether you sing Rock, Hip Hop, Pop, Country, R&B, Alternative, Soul, Jazz, Contemporary Christian,Gospel or any other style of singing this FREE workshop can help you sing it better.
Voicercise™ was created by a successful real, working singer to address the real problems singers have with their voices. As far as we're concerned, EVERYBODY CAN SING once they have the right basic tools to do so.
IT'S FREE! Space is limited, so reserve a seat NOW. No walk-ins, please. Registration is a must.See you on November 14th, 2009

Remember, you can regain your confidence as a singer and sound the way you've always wanted!
I look forward to seeing you there!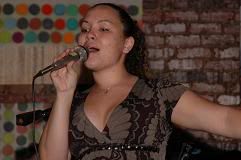 www.voicercise.com/freeworkshop
727 796-0417