Night Hike: All Levels
Nocturnal Adventure Series
Saturday, July 21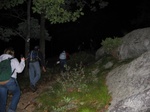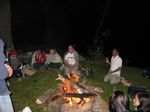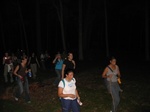 The Ultimate Hiking Experience, this will challenge all your senses!
Deep in the dark of night, equipped with headlamps and compass, seeking out the mountain pathway...
This will bring back memories of our younger years...
We shall leave the city (transport provided with vans) Saturday night, hit the trails as we close in on the graveyard shift... trained our night-vision capabilities on the van on the ride up, and GO...
Bond fire, Marshmallows, midnight swim in a lake... all part of this outing !!
Meeting / Departure:
9.00 pm Upper East Side
9.15 pm on the Upper West Side
Returning: ca. 6.00 am or earlier
Cost: $45
What to wear: long sleeves and long hiking pants, hiking boots or trekking shoes a must
What to bring: headlamps/ flashlight, bug spray, sandwiches, picnic, power bars, water, etc.
We will provide some extra water, beers, other liquids, some snacks, etc.
Hope to have you with us for this adventure...

Questions / RSVP: igorbass@dointernational.com
Read more »