www.TheCelebrityFiesta.com & www.myspace.com/celebrityfiesta

THE CELEBRITY FIESTA PRESENT'S "THE 1ST NATIONAL OPEN MIC" SELECTING ACTS FROM (22) TWENTY TWO MAJOR CITIES ACROSS THE NATION!!! NYC,PHILLY,DC,B-MORE,CHI-TOWN,ATL!!! CALLING ALL ARTIST, MC' S ,RAPPERS, SINGERS, THIS IS "YOUR" CHANCE TO SHOW YOUR SKILLS TO THE NATION SO BRING YA "A" GAME!!! IT'S ONLY THE OPEN MIC OF ALL OPEN MICS HOSTED BY YOURS TRULY MR. IM SO DMV HIMSELF " DRE ALL DAY IN THE PAINT" .
No beat jacking or mixes of songs by major or signed artists. Bring a backup CD and have artist name on all CDs. Songs performed should have a radio/TV edit clean version for broadcasting if selected for Grand Prize. Guest judges have been invited and arranged. Appearance, microphone technique, showmanship, crowd response, production quality and lyrical skills will all be considered.
NETWORKING
MINGLE WITH A MISSION!!! MISSION TO EXPAND YOUR NETWORK SO MAKE SURE YOU BRING YOUR MATERIAL, MIXTAPES, DEMO'S AND ALBUM'S BECAUSE YOU NEVER KNOW WHO YOU'RE GONNA MEET AT THE CELEBRITY FIESTA. THIS IS YOUR CHANCE TO TAKE YOUR NETWORKING EXPERIENCE TO THE NEXT LEVEL!!! THE LEVEL WE'VE ALL DREAMED OF SO BE SURE NOT TO MISS THIS ONCE A YEAR EVENT AND THE OPPORTUNITY......MUSIC CONFERENCE STYLE!!!
OVERVIEW
THIS IS PART OF THE CELEBRITY FIESTA EVENT LABOR DAY WEEKEND
ALL ARTIST MUST PERFORM ORIGNAL MATERIAL
EACH ARTIST GET'S 5 MINUTES EACH
THE VIDEO CAM RECORD BUTTON WILL BE ENABLED
PHOTOGRAPHY WILL BE PROVIDED BY KALIBER ONLINE MAGAZINE
THERE WILL BE JUDGES IN THE BUILDING SELECTING FOR THE GRAND PRIZE!!!

BONUS TO ALL PARTICIPATES

Participates will receive a FREE digital sample of the All Show Biz Start-up Kit that consist of the following:
88 Industry Contracts
Urban Hollywood Directory
20,000 Promotional Entertainment Email Address
500 Record Executives
The Indie Bible Sampler
ALSO
Participates will receive 20% OFF "THE CELEBRITY FIESTA PARTY PASS"
This Party Pass grants access to all the Celebrity Fiesta events during Labor Day weekend which include Night parties, Beach party and Pool party but not limited to.
( Click imgage below to purchase Party Pass and for more details )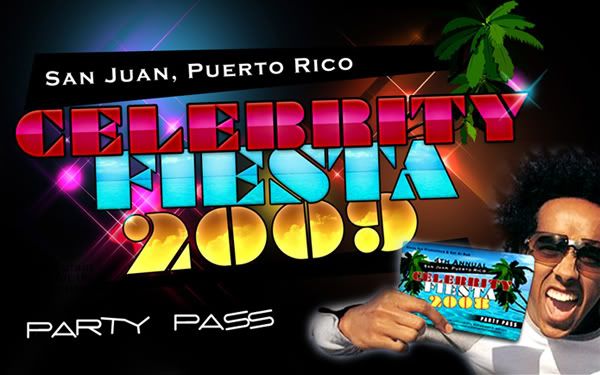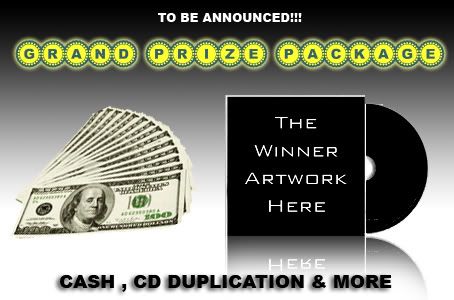 A Grand Prize will be given to the top performer by the judges based on appearance, microphone technique, showmanship, crowd response, production quality and lyrical skills will all be considered.
STAY TUNED!!!!!


THE CELEBRITY FIESTA'S NATIONAL OPEN MIC MIXTAPE Vol. 1 "Stop the W.A.R."

sponsored by Syne Hitaz Music Group www.spynehitaz.com
PURCHASE YOUR NATIONAL OPEN MIC TICKET AND SUBMIT YOUR MUSIC FOR YOUR CHANCE TO BE FEATURED ON THIS MIXTAPE WHICH WILL BE RELEASED PRIOR TO THE EVENT.
THIS MIXTAPE WILL BE DISTRIBUTED AND REDEEMABLE FROM EACH PARTY PASS PURCHASED FOR THE CELEBRITY FIESTA EVENT AND ALSO USED AS GIVEAWAYS. THE PARTY PASS WILL BE PROVIDED BY WWW.SOUNDLOADMUSIC.COM.
SUBMITTAL ADDRESS: nationalopenmic@gmail.com
SUBJECT: I AM ANTI-W.A.R. #0000000000
(Include your payment confirmation number in the subject line)
JOIN THE MOVEMENT to STOP THE W.A.R.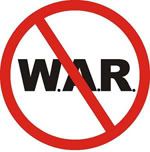 Wack Ass Rappers!!!
PURCHASE A STOP THE W.A.R. T-SHIRT AND LETS PUT A END TO THE MADNESS!!!

Read more »