alongwith Sponsors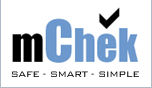 Presents
A MoMo Bangalore gathering
Venue: MAIN AUDITORIUM - IIM-Bangalore
Date : 25th July, 2009

Schedule:
9:45 - 10:30 -- Registration and Pre-Event Networking
10:30AM: Panel Discussion; "3G in India - A status check"
1.Dilip R Mehta : Ex-Managing Director RPG Cellular Ltd & HMV Saregama India Ltd
2.Alok Goel: Head Mobile Products, Google
3.Sujai Karampuri: CEO of Sloka
4.Ashish Sinha: Chief Catalyst, Pluggd.in
5.Prabha Aithal :CTO- CanvasM Technologies Ltd
6.Raja.S.R: General Manger(Strategy), Sasken
7. Vishwanath Alluri - Chairman, CEO and Founder IMImobile
8.Arun Gopinath - Head of Basestation SW R&D - NSN Bangalore
9. Awaiting confirmation from BSNL

11:45AM: Tea Break

12:00PM: OVI - A SHOW & TELL from Forum Nokia
Prakash Sayini: Forum Nokia India Head

12:45PM: Product Demonstrations
1. Goolel
2. Zook from Ziva
3. India Today widget from Mobisy
4. Mobile Paparrazi

01:30PM: Networking Lunch at the IIM-B Canteens
This is a free of charge Event.
Annual Sponsors of MoMo Bangalore are mCHEK, OnMobile and Forum Nokia.
Half of the year 2009 has gone by and a lot has happened and expected to
happen in the Telecom space - Especially in India, with the imminent onset
of 3G and Wimax. What do such services hold as promise for the User ? What
kind of growth one may expect considering that India is already nudging
~400 million subscribers ? Will we see a churn of existing data
subscribers moving to embrace 3G ? Will 3G and Wimax be the cataclysmic
occurance that pushes INDIA into an orbit to achieve greater than 50%
teledensity ? And, what are Applicaiton Developers thinking ? What are the
available platforms to leverage ?

To seek answers to many such questions - Mobile Monday Bangalore has put
together an exciting half day event comprising a Panel Discussion on the
topic: "3G in India - A status check"

Followed by a SHOW & TELL from FORUM NOKIA on OVI! Forum Nokia will bring
out and share the success cases from around the eco-ssytem. As part of the
SHOW & TELL from Forum Nokia, we may look forward to some cool product
demostrations from some exciting startups as well!
Read more »