On October 2, 2009, the party animals return for the Fifth Annual Lint Roller Party 2009, benefiting LifeLine Animal Project. More than 500 people and many furry friends are expected to attend this fun event, which gets rolling at 7 pm.
Sponsored by Jezebel Magazine and Q100, the Lint Roller Party will be held at Puritan Mill (916 Lowery Blvd, Atlanta, 30318) and will feature live entertainment by the Glory Hounds, a premier silent auction, and food and drink for party-goers and their canine companion. This is the MUST GO TO EVENT for animal lovers!
Tickets are $75.00 at the door, but get your tickets in advance for only $50.00!!!
For more information about the event, visit our website at www.LintRollerAtlanta.org.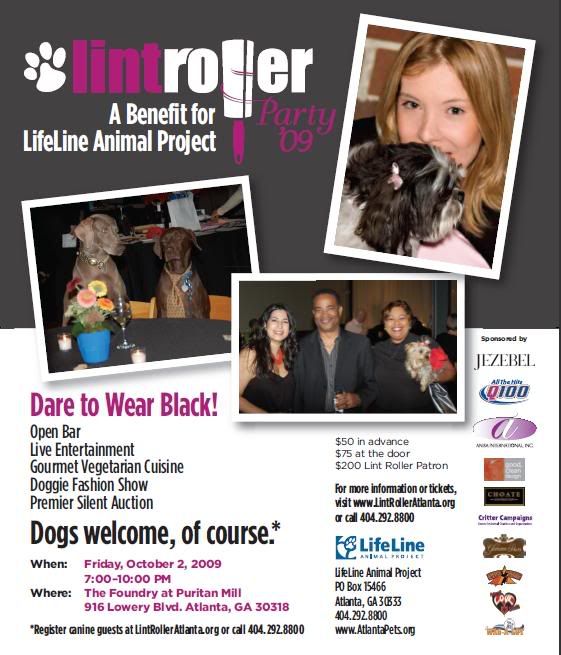 " alt="" />
Check out the video from last year's Lint Roller Party
Read more »