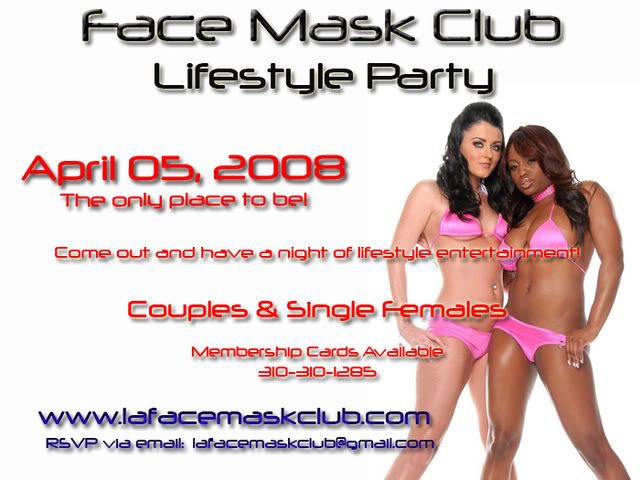 This event will have dancing, FREE Drinks as well we hope you bring BYOB 2 Share also. Come out for a night of lifestyle entertainment as we party with 3 other swinger groups.
We will have over 100 beautiful people attending ready to play and have a excellent time. This event requires you to RSVP. The theme "Black & White", so wear your skimpest black and white lingerie or just your skin, just make sure you RSVP so you don9t miss out!
Frost
PS... Couples and Single Females event! Single Females in FREE!
Face Mask Club
lafacemaskclub@gmail.com - email
http://www.lafacemaskclub.com - website
Read more »