You have more reasons than ever to attend this FREE event.

May 14-15 | Phoenix, Arizona
Notable Industry Speakers Including
William Kellermann, Electronic Discovery Manager for Wilson, Sonsini, Goodrich & Rosati
Cliff Dutton, expert in the litigation support industry with more than 20 years experience as an entrepreneur, technologist, and executive
George Rudoy, Director of Global Practice Technology & Information Services for Shearman and Sterling
Karen Brookman, President and Cofounder of Commonwealth Legal
J. Bart Holladay, Director of Litigation Support Language Services for Linguistic Systems, Inc.
Peter vR Sternkopf, Chief Technology Officer of Teris
John Auman, Director of Forensics Services for Forensics Consulting Solutions
Terry Harrison, Managing Director of Hobs Legal Docs
Over 20 Unique Breakout Sessions Including

Litigation Support 3.0: How to Survive and Thrive in New Emerging Environment for Law Firms, Corporations, and Service Bureaus
In the very near future, most large corporations, insurance companies, and other astute companies will be managing most discovery requests internally. It's obvious that this will radically change how law firms and litigation support service providers handle their business and the result will be many people who now enjoy the spoils of eDiscovery processing will be looking for new positions. This presentation illustrates the challenges and opportunities in this new world and provides a roadmap on how to capitalize on the inevitable changes in our businesses and market.
Leverage Project Management and Technology for a Streamlined Review

This breakout session will discuss managing the triple constraints of a project while leveraging IPRO's eReview® to manage a streamlined, cost-effective review.
IPRO eCapture: The Flex Processor

This session will be an in-depth walkthrough of the features and functionality in the eCapture Flex Processor. We will begin with the basics of using the Rule Set Manager Wizard. After an introduction to the Flex Processor, we will dive into the advanced features and new innovations.
Click here to download the full conference Schedule.

2009 NEW Conference Venue: Pointe Hilton Squaw Peak Resort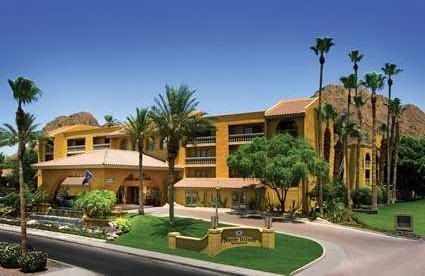 Click here and enter Group Code "ITE" to reserve your room at a special group rate of $129!
IPRO Conference Amenities Include:
FREE Buffet Breakfast Daily
FREE In-Room High Speed Internet
FREE Access to Tocasierra Fitness Center
FREE Use of World Class Tennis Courts
FREE Parking
Other Hotel Amenities:
Four Acres of Shimmering Pools and Cascading Waterfalls
18 Hole Miniature Golf Course
Lookout Mountain Golf Club
Complimentary Shuttle Service to and from Lookout Mountain Golf Course
Tocasierra Spa and Salon
Read more »