PANEL & SPEAKER BACKGROUND:
PANELIST
Richard Davis
Director, IPS Business Applications
KBR
Richard is a pragmatic Business Transformation Leader with over 20 years experience in the global upstream oil and gas industry. He started his career in field operations management in the seismic industry, transitioning through a spell leading a major environmental remediation project into a Business Analyst and ERP Implementation Team Leader with Schlumberger. Most recently, Richard was a Director of Information Technology at Transocean leading ERP consolidations and global EAM and eCommerce implementations. He builds on his extensive international field operations experience to deliver solutions that address the needs of the field user. Richard has lived and worked in 9 countries and directed project in 26 more. He holds a Bachelor of Science in Physics with Geophysics from the University of Exeter and an MBA from the University of Warwick, both in the UK and a PMP from the Project Management Institute.

PANELIST
Andrew Li
CIO
Smith & Associates
Dr. Andrew Li is currently the CIO of Smith, a global supply chain leader in semiconductor and electronics distribution. He dramatically improved the company's ability to grow and servicing its customers by re-engineering and digitalizing business processes with new and improved IT network, architecture, and applications. Andrew is also the founder and President of SIS (smithinfosys.com), a Performance Management consulting company, providing end to end Business Intelligence (BI) and Enterprise Performance Management (EPM) solutions. Grown out of Smith & Associates, also headquartered in Houston, SIS has a global foot print, offering flexible engagement models including onsite, offsite and offshore. Andrew is in charge of SIS' overall sales, operation, solution delivery, and technology direction. Prior to joining Smith's family of businesses, Andrew was the Senior Development Manager at Eagle Global Logistics, a multi-billion dollar global logistics company. He served as director and application architect at GE and Enterprise Architect at Dynegy. He holds a Ph.D. from University of Alabama and a B.S. from Beijing University.

PANELIST
Carl Keussuyan
CIO
NEXT Financial Group
Appointed Chief Information Officer of NEXT Financial Group, Carl is setting and executing a vision aligned with the Board to not only leverage technology to be a catalyst in enterprise value and growth but to generate revenue by offering services akin to cloud computing. Carl comes from a consulting background where he worked with CIOs and executives in industry-leading companies around the world, helping them formulate and execute their next-generation visions. Carl possesses a unique blend of competencies in leadership, technology, relationship management, strategic management, consulting and innovative problem solving to drive change, innovation and efficiency to help build a smarter enterprise.

MODERATOR
Michael Pattison
TechExecs Houston Chapter Chair
CIO Fellow, CIO Innovations Institute
Former CIO, Sterling Chemicals
Mr. Michael Pattison's career spans 35 years in the process manufacturing and technology industries. As the CIO Technology Leadership at Sterling Chemicals, he successfully managed multiple information technology and engineering organizations and created numerous industry best practices. Sterling Chemicals, a privately held corporation, manufactures acetic acid and plasticizers at their Texas City facility. Sterling Chemicals generally sells petrochemicals products to customers for use in the manufacture of other chemicals and products, which in turn are used in the production of a wide array of consumer goods and industrial products. In addition to Sterling Chemicals, Michael also held a key process industry operations role within Dow Chemical, and regularly found new ways to apply proven technologies to improve plant performance. Michael's past experiences included working with IBM in consulting & Aspen Technology in product management recommending technology solutions to improve manufacturing operations performance in the process industries. Michael graduated with a Bachelor of Science in Chemical Engineering from the University of Oklahoma and have been a recognized speaker at AspenTech's Amsterdam Enterprise Conference, MIT Enterprise Forum and a Founding Board Member of Techxans & TechExecs. Michael has also been the subject matter expert within articles in magazines such as Managing Automation.

Ron Miglini
CEO
Sealco www.sealco.net
Following a successful career as the Senior Sales/Marketing Executive for NCH Corporation, a $500mil global supplier of industrial maintenance solutions, Ron Miglini founded Sealco, Inc. This year Sealco celebrates 25 years of providing highly specialized services and products into the mission critical environment. The company's uniquely skilled and trained service technicians and product teams have provided unprecedented customer satisfaction across a variety of industries – banking, telecom, industry, technology services, financial services, government and hospitals.

The company's footprint is national in scope, with a concentration in the Southwest and headquartered in Richardson, Texas with more than 2 million square feet under service contract. The product and service offerings include Data Center Cleaning (Post Construction, Subfloor and Preventative Maintenance), AirSeal (Bypass Airflow Control and Airflow Dynamics), and Specialized Services (Emergency Response/Disaster Recovery, Zinc Whisker Remediation, Air Particulate Reporting, and Environmental Assessments).

With his experience in delivering quality service for major corporations as well as starting/building his own business, Ron brings a unique perspective to the critical decision makers in many fortune 500 companies (AT&T, Texas Instruments, Microsoft, HP/EDS, CBRE, Digital Reality, Bank of America, BlueCross BlueShield, Sprint, Verizon Wireless and others). Working collaboratively with these corporate leaders, Ron and his team have addressed and participated in the mitigation of some of their most serious issues: contamination control, energy savings and hot spot remediation.

Ron is the founding member of the Dallas chapter of AFCOM and served on their board for more than 15 years. He is also an active participant in the national 7X24 organization and the Uptime Institute. Ron is well known in the industry with a strong reputation for personal service, innovative solutions and commitment to excellence and value.

Denise Lucas
Enterprise Manager
i365 www.i365.com
Denise Lucas is a Senior Enterprise Account Manager at i365, a Seagate Company (formally EVault). Over the last eight years Denise has helped hundreds of companies reduce corporate risk, improve IT efficiencies and cut costs by moving to disk- and cloud-based data protection solutions. Denise specializes in understanding and addressing the needs of companies with large distributed environments and those that work in highly regulated industries including healthcare, legal and banking. She has also been a featured speaker at numerous events in the legal technology industry.


WELCOME
Norman L. Comstock, Jr.
CIA, CGEIT, CISA, CISSP, CCSA, CSOXP
Managing Director, UHY Advisors
Norman is a Managing Director at UHY Advisors in Houston, TX. He leads advisory and assurance services for IT strategy, IT governance, IT risk assessment, software selection/implementation, documenting and testing IT general controls and application controls, and evaluating information security strategy. He is also the firm's National Practice Leader for Governance, Risk, and Compliance.
Norman was President of GCRM Solutions, LLC before merging with UHY Advisors in November 2006. In the fifteen years prior to UHY Advisors, he was a principal with three other consulting firms providing technology and management consulting services to Fortune 1000 companies. Norman held audit, accounting, and finance roles of increasing responsibility at Texaco, Inc. and Compaq Computer Corporation. He began his career in finance at Oppenheimer & Company.
Norman is an adjunct professor at the C.T. Bauer School of Business, University of Houston – where he teaches courses in Business Ethics, Advanced Internal Audit, and Governance Risk & Compliance. He is currently a member of a number of boards, leadership, and advisory councils for the Information Systems Audit and Control Association (ISACA) - Greater Houston Chapter and The Open Compliance and Ethics Group (OCEG), not-for-profit think tank focused on improving corporate governance, risk, and compliance practices. Norman served on the Microsoft's Business Intelligence Advisory Council in 2001 and 2002 and is an alumnus instructor of The Data Warehousing Institute.
Norman resides in Sugar Land, TX with his wife Elsa and two sons, Remy and Reese.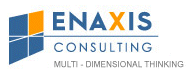 Dhiren Shethia
Managing Partner and Co-Founder
Enaxis Consulting www.enaxisconsulting.com
Dhiren Shethia, a co-founder and managing partner of Enaxis Consulting, brings years of high-level experience in consulting and advisory services to executives of Fortune 500 companies. Dhiren and his team discovered a niche market to provide value-based insight and consulting services to clients for effective strategies and for expert execution. Before founding Enaxis Consulting, Dhiren served as a Director of Operations/IT at CBeyond Communications at which he was responsible for improving efficiency and aligning business strategy with operations' goals. Prior, he was a part of the Telecommunications/Media/Technology practice at Deloitte Consulting. Before that he worked as a software engineer. His clients have included Chevron, Shell, Southwestern Energy, AT&T, Pepsi, Newsouth Communications, Reliant Energy, CenterPoint,, Continental Airlines, ExxonMobil, Marathon Oil, Nortel Networks, Cisco Systems and others. Dhiren earned his MBA in Finance from the University of Texas in Austin and received a Bachelor's Degree in Computer Science from Angelo State University. Dhiren is a regular speaker at various business forums and is quoted by the media on his views on outsourcing and business. He is actively involved in the community and severs on boards of several non-profit and charitable organizations.
Pam Terry
Events and Sponsorship Director
Techxans | TechExecs :: Senior IT Executives Network
pam@techexecs.net
866.497.4070
Pam Terry has considerable experience in the technology industry beginning her foray into technology in 1994. She has a proven track record in sales and marketing in data, voice, collocation, IT consulting, application development, ecommerce, and technology training. She was most recently an Account Executive with Time Warner Telecom, a Major Accounts Consultant in the Business Division of Time Warner Cable and VP of Marketing for ERGOS Technology. During her tenure in the industry, Pam had the pleasure of co-founding Techxans with Tony and even created the "Techxans" name. Prior to Pam's technology industry experience, Pam was Executive Director of the Galleria Chamber of Commerce and previously provided marketing consulting in the accounting firm industry. Throughout her career, Pam has been involved in community and trade organizations, having obtained Accreditation in Public Relations from the Public Relations Society of America, and serving on the boards of several charitable and membership groups such as the American Organ Transplant Association and the Association of IT Professionals. Pam is currently serving as Regional Director of Powerful Women International, a women's empowerment membership group. Pam brings a wealth of knowledge and expertise in association management and technology to her role as Executive Director of Techxans and Tech Execs. Originally from Brownsville, Texas, Pam has been in Houston since 1971.

Anthony Huang
Founder & CEO
Techxans | TechExecs :: Senior IT Executives Network
arh@techexecs.net
866.661.0258
As a well known industry icon, Anthony Huang has been a successful entrepreneur with a solid track record of having started and sold four profitable business ventures. Along with two other individuals, Pamela Terry and Laura Ramey, Anthony Huang launched the Techxans organization back in 2000. Techxans.org has sustained the ups and downs of the Information Technology industry for the past 7 years and continues to strive and grow in size and capabilities. In 2001, Techxans reached national and international attention for helping to launch EnronX.org which was the largest Ex-Enron contact site and was mentioned on the front page of The Wall Street Journal and CIO Magazine. In January 2007, Techxans formed Techxans InterActive Broadcast providing Internet TV broadcasting, strategic online advisory services for Techxans Corporate Members & Sponsoring companies. Prior to Techxans, Anthony Huang was the CEO of Rexton InterActive Consulting that led the market in providing strategic web consulting for over 100 major clients across 23 different industries. Anthony also served as the CIO for 2 healthcare ventures. Anthony began his career with Apple Computers and Ernst & Young and was a recipient of the Entrepreneur of the Year Award in 1998 with The Greater Houston Partnership. He has been a speaker at numerous conferences including InformationWeek, Gartner Group Midsize Enterprise Summit, and Red Herring Venture Forums. Anthony graduated from the University of Texas at Austin with a BBA in Management Information Systems and lives in Sugar Land with his wife and two children.
About TechExecs™ :: Senior IT Executives Network™
Founded in 2000, TechExecs™ (www.TechExecs.Net) is a national network of Senior IT Executives with over 370,000 contacts throughout the United States of America. The purpose of the TechExecs Network is to focus on promoting regional Technology Community, featuring "Best of Breed" Resources available to key decision makers, Promote Networking and partnership amongst technology and industry executives both online and in-person, and ultimately serving as the dominant Connection for industry buyers and suppliers. The TechExecs™ Network is the national extension of Techxans™.

SPECIAL MENTIONS
---
* ACCEPTANCE: By attending Techxans|TechExecs public forums and functions you grant us the rights and full release of being able to use your image, title, comments, and views on our video broadcast. By attending the function and appearing on video, you also grant us the ability to broadcast in good faith without any compensation. All videos are used for the purpose of promoting the Technology Executives Network and Business Community.
WEBCASTING AND VIDEO BROADCASTING MADE POSSIBLE BY:

BY USING OUR WEBSITE OR ATTENDING OUR EVENTS YOU ACCEPT OUR TERM OF USE AND PRIVATE POLICY ALL PAYMENTS ARE FINAL AND NON-REFUNDABLE WITH OR WITHOUT CAUSE.