TICKET SALES ARE NOW CLOSED.
There may be a few tickets left with the following directors:
Sheree Pan - Sheree@apex.org
Eric Lai - Eric@apex.org
EJ Liao - EJ@apex.org
Leo Cheng - Leo@apex.org
Please contact them directly.
The 14th APEX Annual Awards Gala is an annual celebration in which
APEX honors and raises the visibility of prominent Asian Pacific Americans
in the spheres of professional leadership, community service, the arts, and entertainment: all integral parts of APEX's 14 years of commitment to the empowered individual and the community at large.
We present this celebration to showcase our achievements not only to our members and peers, but also to our more corporate sponsors and community leaders. The event is the culmination of our accomplishments to those we work closest with, and to recognize exemplary individuals who have significantly supported the Asian American community.
It is extremely important as a community to come together and create platform and opportunities to raise more leaders in the private and public sector.
Come and find out who9s who and who9s doing what in the Asian Pacific American community here in Southern California as we fundraise for our organization!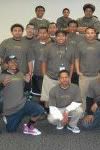 TIME:
6:00PM - 7:00PM
Reception with VIP Guests
7:00PM - 9:00PM
Awards Dinner & Entertainment
HONOREES:

Educated Men with Meaningful Messages (EM3)

APEX Award for Excellence in Community Service
Teddy Zee

APEX Award for Excellence in Arts & Entertainment
Countrywide Financial

APEX Award for Excellence in Corporate Leadership
Alice Wang

APEX President9s Award
Click here to read the bios.
MASTER OF CEREMONIES:
Roger Fan
Roger Fan has been impressing audiences with his range and versatility since his remarkable one-two punch at the 2002 Sundance Film Festival. While co-starring as the charismatic and manipulative Daric Loo in Justin Lin9s breakout indie feature "Better Luck Tomorrow," Fan also starred in, co-produced, and co-wrote the racy 17-minute short subject, "The Quest For Length," one of the surprise hits of the festival. Fan most recently wrapped up the mockumentary comedy "Finishing the Game," directed by Justin Lin, as the character Breeze Loo, who auditions for the role of Bruce Lee.
ENTERTAINMENT: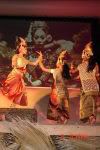 Khmer Arts Academy Ensemble
The Khmer Arts Academy Ensemble is made up of master artists who were trained in Cambodia, visiting artists from around the country and apprentice artists from the Academy9s training programs in Long Beach.
Shayan Chalan
Shayan Chalan has been pursuing the vintage Pandanallur / Tanjore style of Bharata Natyam (classical dance of south India). She has been under the tutelage of Guru Malathi Iyengar, who is a disciple of Guru Narmada.
Danny Cho
Danny is a regular at the World Famous Laugh Factory in Hollywood. You can also find him at the Improv, Haha Café, and Mixed Nuts Comedy Club.
Justis Kao
Justis Kao blends the sounds of Pop, R&B, Gospel, Jazz and Funk to create music that inspires the soul. He most recently won Best Male Singer/Songwriter for the 2006 Los Angeles Music Awards.
Click here to read the full bios.
SPONSORS:

GOLD


SILVER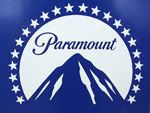 BRONZE


ATTIRE:

Formal Attire
(black tie optional)

* TICKETS WILL NOT BE SOLD AT THE DOOR!

CONFIRMED VIP GUESTS

Ted Chen, Reporter/Anchor of NBC4
Trina Chow, Diversity and Global Strategies Manager at Disney Parks
Judy Chu, CA State Board of Equalization Vice Chair of the 4th District
Anne Inoue, Partner of Mink Molloy and Inoue/President of JABA
Tsuann Kuo, Board member of TUF and KCET-TV
Karen Moy, Vice President of Creative Services at Sony Pictures
Brian Reed, President/GM of LA18
Joyce Shimazu, Director of Community Relations for LA 18/KSCI-TV
Wes Tanaka, Public Affairs Director of Southern California Edison

More to be announced...

HONORARY DINNER COMMITTEE

Cavan Chan, SobiTrade
Joe Chang, Deloitte & Touche Corporate Finance LLC
Karen Chang, Taiwanese American Citizens League
Christopher Chen, Endgame Entertainment
Jay Chen, Jay Chen for School Board, Hacienda La-Puente
Carl Choi, Plan C Group, Inc.
Eileen Fabunan, Project by Project
Keith Kamasugi, hapihour.org
Gregory Karns, Cox, Castle & Nicholson LLP
Kathy Kim, ICC Consulting Services
Jhemon Lee, Los Alamitos Radiology Group
Jonathan Lee Smith, Pearl Events
Benjamin Ling, Taiwanese American Professionals (TAP)
Tony T. Liu, Trial Attorney
Network for Asian Pacific Americans (NAPA), a Warner Bros. Affinity Group
Giancarlo Pacheco, Plan C Group, Inc.
Peter J. Sinambal, Century 21 Classic Estate
Lauren Song, Pearl Events
Alice Wang, Time Warner Volunteer Grant
Kenny Yee, Wing Hing Foods
Adele Yoshioka, Coalition of Asian Pacifics in Entertainment
Ava Yu, ViViD Magazine

Read more »