WE DECIDED TO KEEP THE REGISTRATION AT THE SAME PRICE, SO THAT ALL THOSE WHO DESIRE TO COME; CAN.
REGISTRATION $75.00 THE DAY OF THE CONFERENCE
NO GROUP RATE AT THE DOOR
____________________________________________________________
FRESH WIND T-SHIRT
S-XL $15 2X-3X $20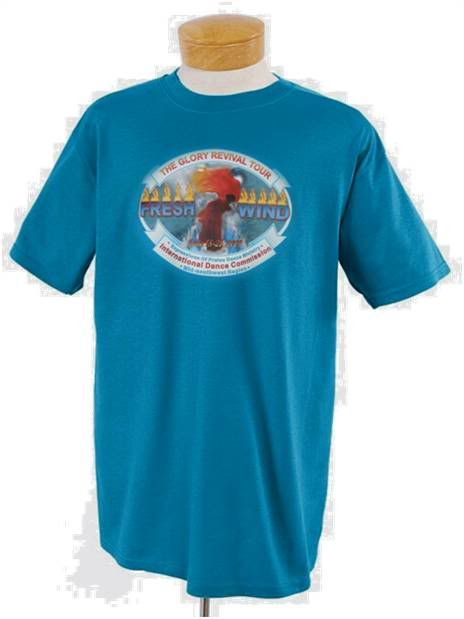 Sneak Preview of
FRESH WIND DANCE & WORSHIP ARTS CONFERENCE 2009
Mickye Teaching Tambourines Pastor Joe Brown Flagman Pamela Stovall Drama Dance
Sukky Fagbohun Winter McCray Jocelyn Richard
Joy Hogan Kristina Collins Shirley Brown
Sabrina Mckenzie Rev. Dwight Rixner
BOOK NOW!
HILTON ROOM SPECIAL GOOD UNTIL JUNE 4, 2009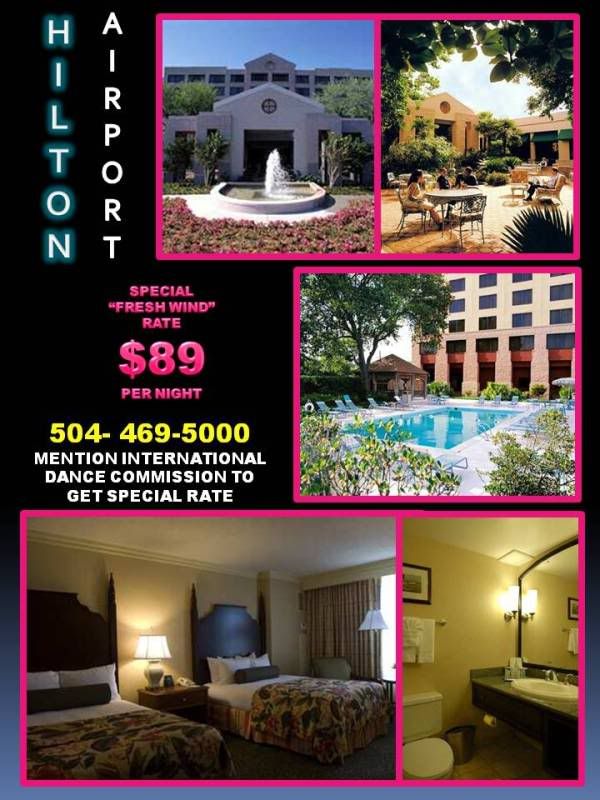 Make your HILTON room reservation now!
http://www.hilton.com/en/hi/groups/personalized/MSYAHHH-FWC-20090618/index.jhtml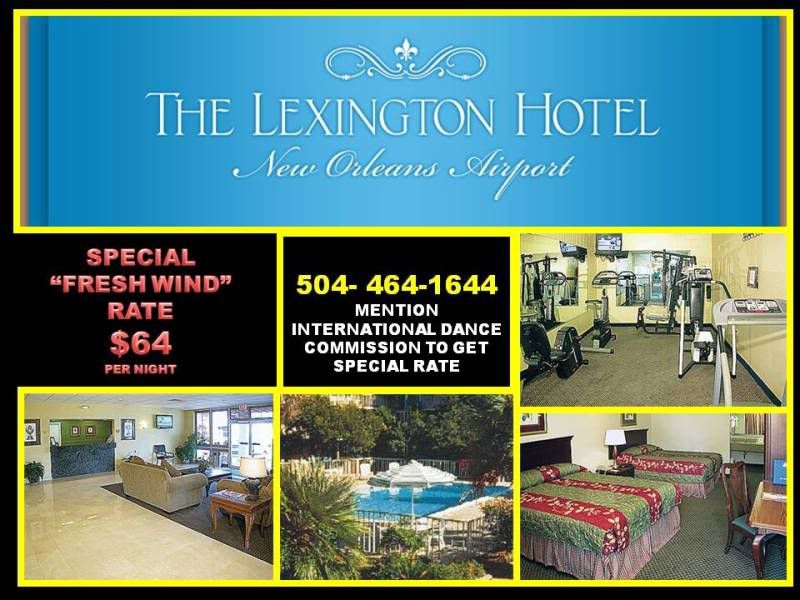 Workshops Include:
Tambourines
Flags
Streamers
Book Writing A-Z
Kingdom Choreography
Pageantry (A Spectacular Display)
Garments That Preach
Blowing The Shofar
Mime
Building Effective Ministries
Ballet
Modern Dance
Props & Instruments
Dance & The Mission Field
Leadership
Prophetic Dance
Hip Hop
Dancing The Word
Music Choices
How To Make Your Own (Optional $15 Fee - Limited Space)
And More...
_____________________________________
In the Mid- South we feel that we have been mandated by God to bring unity within the creative arts ministries, also to equip and train them how to operate in a spirit of excellence.
Our "FRESH WIND" DANCE & WORSHIP ARTS CONFERENCE is designed to give each artist or worshiper instructions.
Flags & Streamers
The student will be trained on the proper use of flags and streamers, what they are in the hands of a worshipper, flag waving can be more than just enter-training. "The basic technique of flag waving, whether it is rhythmic or color guard or personal movements, is not really a new art form," but waving those same flags in ministering to the Lord under the anointing brings forth God's glory and leads us into the overwhelming presence of the Lord." God also has a message for us and through flag worship is one way He can deliver it.
Tambourines
Each dancer will be trained how to dance with tambourines, streamers, ribbons, and veils during live praise and worship as one unified movement. Also your ministry can learn an entire special presentation using different props and interpretive movement.
Dancing The Word
Every dancer can expect to learn how to take the word of God and bring it to life through dance. Which will allow them to preach the Word of God through movement.
Effective Leadership
In this class the student can except to learn , whether they are leading at the present time or not, how to not be over a dance ministry but how to lead it effectively. How to maintain it, shepherd it, nurture it and love it.
The Prophetic: Heavenly Invasions
The student will gain a greater understanding of worship and become aware that; this is what we were created for. They will learn basic movement techniques, prophetic dance. Also, they will be taught, how to be aware of the activities of heaven, when heaven invades our realm.
Kingdom Choreography
This class is designed to take the guesswork out of choreography. Participants will learn how to choreograph any given song and master the art of choreography for spontaneous and congregational worship. We will be demonstrating the art of choreographing with alphabets to build a standard dance vocabulary library.
Book Writing
This class will help the participants to move their thoughts from the realm of imagination to publication. We will examine different kinds of books and the key ingredients necessary for putting one together with a kombi binder.
How to Make Your Own
Have you ever imagined making your own flag, banner, streamer, glory hoop, overlay or other dance accessories? This class will teach you the basics of making your own. Participants will actually go home with a finished product that they themselves have designed.
Music Choices
In this class the every student will learn the importance of choosing the right type of music. They will also learn the difference between the different types
MMMM! Mission-Ministry-Music-Movement
The impression that we leave as a ministry can have lasting results if we are strategic about preparing in advance. This class is geared toward helping the dance minister be sufficiently armed with enough information to get the assignment done each and every time we minister. Learn how to have maximum impact both in the church setting and outside of the four walls. Oh taste and see that the Lord is good!
About My Father's Business
Are we Non-Profit, For-Profit, LLC, or Sole Proprietor? How do we go about managing bank accounts, websites, phone numbers, advertisements, and a growing database of emails? The business of ministry can be a daunting experience if we are not aware of all of the possibilities that will help us survive and become profitable. This class is designed to clear up some common misconceptions about the business of ministry and inspire good stewardship concerning budgeting for conferences, garments, ministry travel, and more!
Internet Marketing
Using the world wide web, to promote Kingdom business.
Free vs. Paid server space
Web appropriate images and video
What content to include, and knowing when it's too much.
The Shofar
The student will learn the various types of shofar calls, the different styles of shofar/horns, how the shofar is made and what it is used for.
Mime 101
The student will learn the proper application and removal of mime makeup. They will also learn what to wear in the mime ministry. They will be taught the difference between praise dance and mime.
Facing The Truth
In this class the student will learn the importance of facial expressions and how they are the core to mime choreography. Learn how to bring every emotion to life through facial expressions. Also each student will be taught how to apply and achieve a flawless mime painted face.
Mime Techniques
The student will be taught a combination of theatrical techniques. They will learn the art of isolation, illusion and precise movement that can take your ministry to the next level.
Pageantry
Garments That Preach
_________________________________________________________________________
Please
Support Us As We Bring
Dance To The Mission Field
Donate at
http://www.sweethomecc.org/mission.htm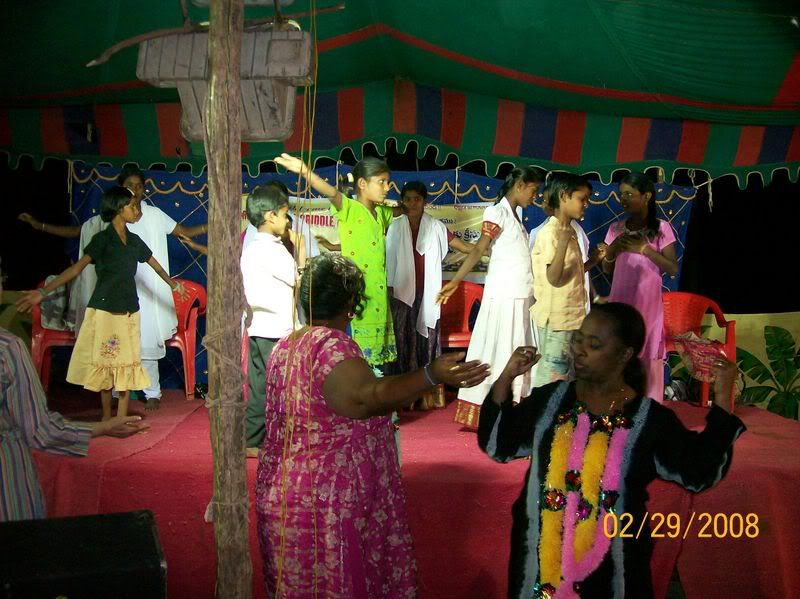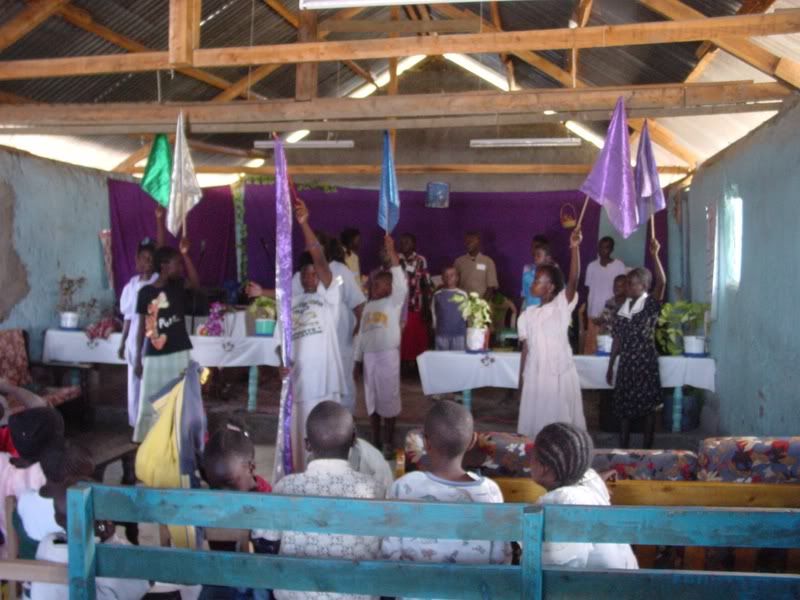 Children of India Children of Africa
2007 2005
Presenting dance pieces they learned in a dance camp we offered while on a crusade there.
---
REGISTRATION $75.00 THE DAY OF THE CONFERENCE
NO GROUP RATE AT THE DOOR
Read more »