Faith Initiative Luncheon
Thursday, November 5, 2009
Featured Speaker: IUPUI Coach Ron Hunter - ABC News 2008 Person of the Year
Ron Hunter coached a game in his bare feet and 439 media outlets covered the story. He is the Head Basketball Coach of IUPUI. When he heard the story of Manny, who at 9 years old received his first pair of shoes from a missionary - he joined forces with Samaritan's Feet to change the lives of millions of children here in Indiana and around the world.
Fishers Hospitality & Conference Center
11:30 Networking / Noon-1:30 Lunch & Program
(I-69N at the 96th St. Exit, behind FedEx Kinkos)
$15 luncheon fee
Reserve individual tickets, or a table of 8 for your business.
Witness that Works
Join other Christian professionals from the community to network, grow your faith, serve others - and learn new ideas for building your business and the Kingdom. The Faith Initiative luncheon features first class speakers, scriptural principles, encouragement, support and guidance.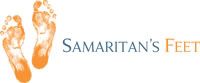 Todd Melloh - Director of Marketing
Samaritan's Feet International
Todd graduated from Butler University and started working for the Indianapolis Colts Radio Network and then the Indianapolis Colts. Todd spent 8 years selling and marketing the Colts. He then founded a sports marketing company, representing athletes and running NFL player foundations and consulting businesses on their involvement in sports marketing. He is the author of a workbook called "24 Dates With My Dad". Now, he's the Director of Marketing for Samaritan's Feet International.

300 million people wake up each morning without a pair of shoes to protect their feet from injury and disease. The goal of Samaritans Feet is to provide shoes to 10 million of these individuals in the next 10 years by teaching them a biblical story of faith, hope, and love, demonstrating those truths in touching them by washing their feet, and treating them to a new pair of shoes and socks.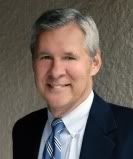 Jim Cotterill - President
Hoosier Christian Foundation
Jim Cotterill, President of Hoosier Christian Foundation, will introduce the HCF community. He'll share how we are tied closely together by our Christian world view and our dedication to serving one another in Jesus' name. He'll also provide an update regarding the new Generous Business Initiative that continues to quietly build momentum within the Central Indiana small business community. HCF Ministry Video

More info: 317-576-8564
Luncheon Sponsors:


Hoosier Christian Foundation is a charter sponsor of the luncheon series.


Read more »