ABOUT CAMPARET:
Imagine yourself immersed in dance, surrounded by the beauty of the Texas Hill Country. You wake each morning with a ritual stretch on the green banks of the Guadalupe River. Your days are leisurely paced with morning and afternoon classes and plenty of time for hiking, swimming, shopping, practicing, and relaxing. Your nights are filled with music and dance, with henna, campfires, and with frienships old and new. This is Bahaia's HOT Dance Camp!
The first of its kind in Texas, Bahaia's HOT Dance Camp is held at Camp Rio Vista - a children's camp in the summer months. The accommodations are rustic, but not primitive. Lodging is provided in community cabins, all wired with electricity and screened-in to deter bugs. The attached baths have private stalls and hot water. Three hearty meals and snacks are provided by the catering staff in the indoor dining hall. Classes are held in a spacious, enclosed hall with a raised stage and a professional sound system. Shows and evening events are held on the river banks and in the dance hall.
The beauty of the Hill Country is breathtaking in October. This is the perfect, serene environment in which to expand your creative horizons and revitalize your passion for dance! Event is limited to 50 campers - don't delay! Pricing includes all classes, shows, activities, meals and lodging. Be sure to select your menu preference and your t-shirt size. Once registered, you will receive a thorough packet of information, including a map and driving directions, a packing list, menu and class details.
YOUR 2010 CAMPARET INSTRUCTORS:
* RANYA RENEE ~ New York, NY ~ www.ranya.net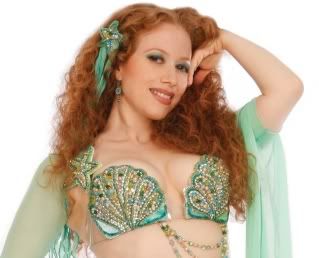 * ROXXANNE SHELBY ~ Los Angeles, CA ~ www.roxxanne.com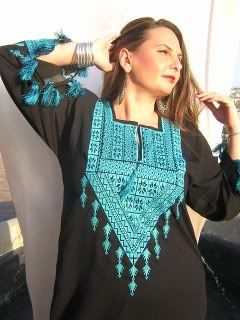 * BAHAIA ~ Austin, TX ~ www.bahaia.com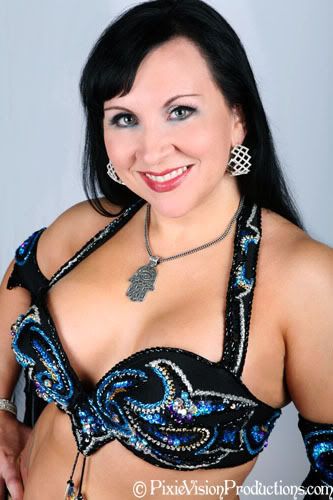 SCHEDULE:
Thursday:
Arrival 4-6pm
7pm: Dinner (and Orientation for new campers)
8pm: Class with Roxxanne (Debke*)
9pm: Welcoming Mixer/Crafts/Henna Party
Friday:
8am: Breakfast
10-1: Class with Rnya Renee (Classical Oriental*)
1pm: Lunch
1:30-5pm: Break, with the exception of...
2:30pm: Group Photo by the River
3:00pm: Games by the River
5-7pm Class with Roxxanne (Khaleegi*)
7pm: Dinner
9pm - ?: Show (everyone is welcome to dance!)
Campfire-time!!
Saturday:
8am: Breakfast
10-1: Class with Ranya Renee (Andaluci*)
1pm: Lunch
1:30-5pm: Break (Explore the camp; activities on your own!)
5-7 pm:Class with Bahaia (Discovering Your Personal Dance Style*)
7pm: Dinner
9pm - ?: Show & Awards (everyone is welcome to dance!)
Campfire-time!!
Sunday:
8am: Breakfast
10-1 Class with Ranya Renee (Fearless Drum Solo/Breathwork for Performance*)
1pm: Lunch, Sad Goodbyes
This retreat is for women only.
REFUND/CANCELLATION POLICY: Deposit OR $100 of your initial payment is non-refundable, non-transferrable. Refunds on Balance paid are issued as follows up to 2 months out = 100%, up to 1 month out = 50%, less than 1 month = no refund
* Class Descriptions
Roxxanne Shelaby will teach:
Thurs 8pm, Dabka: Learn the social folk style of dance from Lebanon and the Levant (Lebanon, Syria, Palestine, Jordan and Iraq) with an introduction to the origins of the dance, costuming, music and cultural factors which formed the dance.
Fri 5-7pm, Khaleeji: This energetic hair tossing dance from the Persian Gulf can be performed as a choreography in itself or be included into your Oriental routine for spice! Learn the signature hair tossing movements and much much more!!
Ranya Renee will teach:
Fri 10am-1pm, Classical Oriental: technique pointers, differences between classical and modern, physical practice of technique and how to combine movements in an improvisational style; basic combinations and a short choreography (time allowing).
Sat 10am-1pm, Andalusi: combinations and choreography inspired by Mahmoud Reda, pioneer of Egyptian dance for the stage, set to longer rhythms, such as the 8-count masmoudi kabir and the 10-count semai thaqil, for a beautiful flowing feeling in the dance.
Sun 10am-1pmFearless Drum Solo paired with Breathwork for Performance: learn foolproof on-the-spot choreography strategies during an improvised drum solo, using my "Riff Framing" whole-body technique. In my signature method for training performers, we will incorporate breathwork, both for the physical technique of the dance and also in helping performers to fill the space with their energy and reach their audiences.