Please join us for this Broads Circle cocktail event on December 16th
Special thanks to the generous sponsor of our cocktail event:



Women in Charge in Philanthropy:
Power and Money, The Business of Philanthropy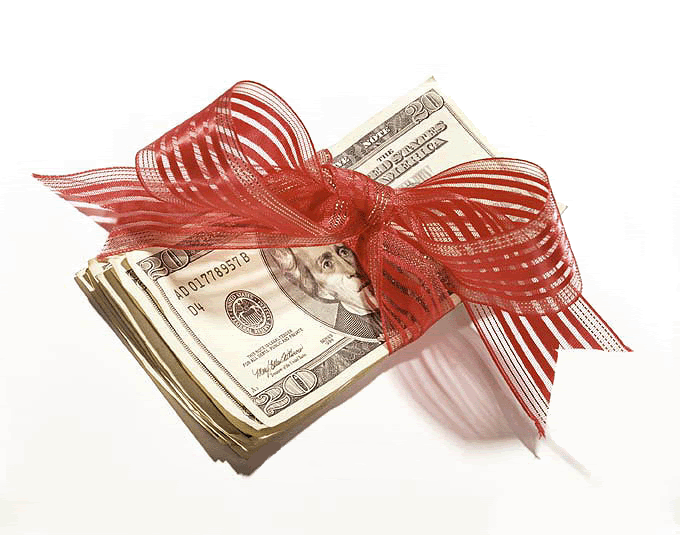 Our distinguished panel of leading women
in philanthropic organizations will discuss the
challenges and opportunities of large foundations in 2009
Community Support
WENDY GAREN - President and CEO, The Ralph M. Parsons Foundation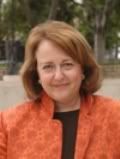 Wendy Garen joined the staff of the Ralph M. Parsons Foundation in 1986 and was appointed CEO of the Foundation in November 2001. Her work experience includes service delivery, research, fundraising and advocacy for a wide range of projects serving children and families in the nonprofit sector. The Parsons Foundation strives to support and facilitate the work of the Los Angeles region's best nonprofit organizations, recognizing that many of those in need today will go on to shape the future of Southern California. With an endowment of $320 million in FY 2009, the Foundation currently has a $14 million grant distribution.
She has an M.A. in Urban Planning from UCLA (1978) and a B.A., with honors, in Political Science from the University of Illinois. After completing the Harvard/Kennedy School of Government program Women in Power: Leadership in a New World in 2002, she was in part of a KSG delegation to South Africa in 2005 and Egypt in 2006 where she met with international women leaders. In 2004, she was among ten distinguished leaders from the public, nonprofit, and private sectors who were invited to serve as Senior Fellows at the School of Public Policy at UCLA. She was elected to membership in the International Women's Forum in 2008. She has served on the founding Board of the Broad Stage at Santa Monica Community College, the board of Southern California Grantmakers, and was president of Civic Angels. She is currently on the Advisory Board of the Milken Institute and the United Way Women's Leadership Board.
Arts & Culture
DEBORAH MARROW - Director, The Getty Foundation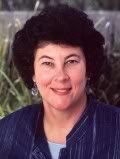 Deborah Marrow is director of the Getty Foundation. Dr. Marrow has also held other key positions within the J. Paul Getty Trust including Interim President and CEO, Dean for External Relations, and Interim Director of the Getty Research Institute.
Throughout her career, she has been active in professional organizations in the fields of art history, museums, preservation, and philanthropy and has served on several nonprofit boards among them the University of Pennsylvania, Town Hall Los Angeles, the University of California Humanities Research Institute, the Save America's Treasures Committee of the National Trust for Historic Preservation in partnership with the White House Millennium Council, the Courtauld Institute of Art in London, and the National and International Committees for the History of Art. Dr. Marrow began her career at the Philadelphia Museum of Art, later taught at universities in the Philadelphia area and in Southern California prior to joining the Getty, and was the managing editor of Chrysalis Magazine. She holds a B.A. cum laude and a Ph.D. from the University of Pennsylvania and an M.A. from The Johns Hopkins University.


Healthcare
MARY ODELL - President, UniHealth Foundation
Mary Odell is the President of UniHealth Foundation, a private healthcare philanthropy which makes grants primarily to hospitals in Los Angeles and Orange Counties, California.
Prior to joining UniHealth Foundation in 1999, Mary served for eight years as President of The Riordan Foundation and its associated public foundation, Rx for Reading. Mary is a Summa Cum Laude graduate of Mount St. Mary's College and has done extensive graduate work in early childhood education and early speech and language acquisition. She has lifetime credentials to teach multiple subjects, preschool through 12th grade and adult education and a Certificate in Nonprofit Management from the Harvard Graduate School of Business. Mary pursued a career in elementary school teaching and administration and worked as an Education and Instruction Specialist for IBM for before becoming a foundation officer. She currently serves on the Board of Directors of Southern California Grantmakers, LA's BEST After School Enrichment Program and Facey Medical Foundation.
---
AGENDA
5:30-5:45 pm
Networking and cocktails
5:45-6:15 pm
Introductions and Lessons from the Field: Darya Allen-Attar
6:15-7:15 pm
Panel presentations
7:15-7:30 pm
Q&A and Closing Comments
7:45-9:30 pm

Private dinner for select Broads Circle members and their guests
by invitation only to immediately follow cocktail event

Special thanks to our generous dinner event sponsor:
REGISTRATION
This event is by invitation only and guaranteed seating is limited to the first 100 guests who confirm registration by purchasing an event ticket above.
Event Date: Wednesday, December 16, 2009 from 5:30 pm to 7:30 pm

Event Location: Red Seven Restaurant at Wolfgang Puck Pacific Design Center

Event Fee: $60 regular admission per person when paying online.

There will be no at-the-door tickets available for this event. If you plan to attend, you MUST register by purchasing a ticket above.
Registration by Invitation - Please print out your confirmation of registration and bring it with you to the event. If you do not have your confirmation, or are not on the list of registered attendees, you must pay at the door.
Questions or problems with registration? Contact kim@broadscircle.com for assistance.
There will be no refunds issued for this event.
MEMBERSHIP
Membership in Broads Circle is by invitation, application, and approval ONLY.
If you are interested in becoming a member, please submit your request including your full contact information to kim@broadscircle.com.
---

CBIZ MHM, LLC enables you to dedicate your time to critical business matters by providing custom solutions that help you manage your finances, employees, and technology systems. We offer clients exceptional quality and diverse capabilities with the personal attention your business needs and deserves, all with a single focus: your success.
For more information contact Cheryl Calhoun, Managing Director, Tax & Business Management, Los Angeles, CA
Phone: (310) 268-2011
Email: ccalhoun@cbiz.com
Web site: www.cbiz.com
---
Broads Circle Partners:
DARYA ALLEN-ATTAR, Financial Advisor, Founder and Chairman
CHERYL A. CALHOUN
Director, CBIZ Accounting, Tax & Advisory Services, LLC
JOY CHUDACOFF, Founder, Smart Women Smart Solutions
Coaching and Consulting Services for Women
FAY FEENEY, CSP, ARM
Principal, Envision Strategic Group
CAROL GEFFNER, PhD
CEO, ArpegioHealth, LLC
DANA GOLDINGER, J.D.
The Dana Goldinger Group
CHRISTINE HAGEMANN
Vice President, Finance, William Morris Endeavor Entertainment, LLC
SHARONA JUSTMAN
Managing Director, STEP Strategy Advisors
NEDA RAZAVI
Marketing Manager, BioTherapeutics Analytics, Baxter Bioscience
WENDY J. SERETAN, CPA
Contract/Interim/Permanent CFO
JOCELYN TETEL, Vice President of Advancement
Skirball Cultural Center
TRACY OLMSTEAD WILLIAMS, President & CEO
Olmstead Williams Communications, Inc.
Read more »